Tryhackme Introduction, Guide and More
Treasure Biz, 1 year ago
0
4 min

read
246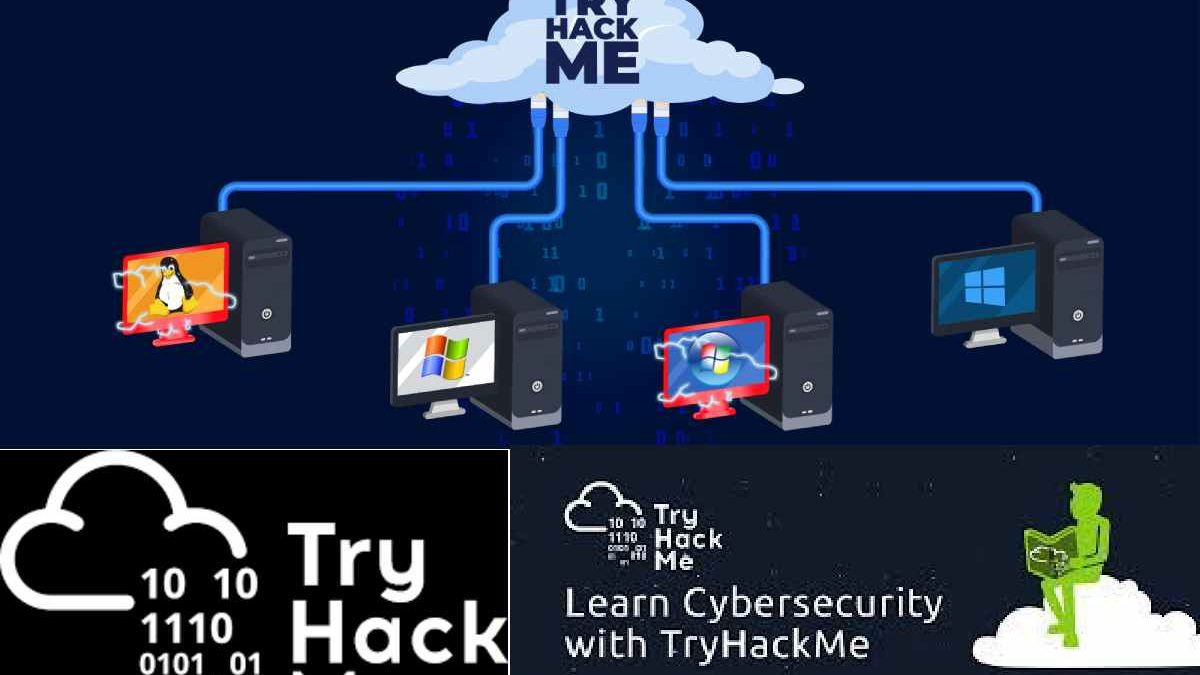 Tryhackme Introduction
TryHackMe makes it easy to learn and teach cybersecurity. Our platform makes learning a comfortable experience by designing pre-built courses that include cloud-hosted virtual machines (VMs) ready to deploy. And also, It avoids the hassle of downloading and setting up virtual machines. Our platform is perfect for CTF, workshops, assessments or training.
TryHackMe goes beyond a typical, more education-oriented CTF platform and is a free platform to enter and improve and strengthen cybersecurity skills. So, there is a wide variety of topics and varying difficulty levels within each.
TryHackMe makes it easy to access cybersecurity all through your browser.
Learning cybersecurity on TryHackMe is fun and addictive, with playful, byte-sized lessons; Earn points by answering questions, accepting challenges, and maintaining a hacking streak by completing short tasks.
Website: https://tryhackme.com
Industries: Computer and network security
Size of the company: 11-50 employees
Headquarters: London
Type: Public company
Founded: 2018
Specialities: Penetration Testing, Cybersecurity, Penetration Testing Labs, Network Security, and Ethical Hacking
Tryhackme Guide
TryHackMe.com has a free subscription model. The free tier allows access to many "rooms" or "activities", while the subscription offer allows full access to the site. Further, the subscription also grants access to a browser-based Kali machine, so you don't need your virtual machine to log in.
This guide offers a guided path to take you from zero to hero using the free resources. However, if you have a subscription, sign up for one of TryHackMe's "learning paths."
Ashu Savani is the co-founder of TryHackMe
TryHackMe is an online platform teaching cybersecurity through short, fun, real-world labs. It has content for complete beginners and experienced hackers, onboarding guides, and challenges to suit different learning styles.
It's an excellent trail for complete beginners and will prepare you for your journey ahead as you continue to learn about this growing industry. Besides, I was once a beginner and was intimidated by the amount of knowledge this field offers.
There is a wide variety of themes and different levels of difficulty for each. It goes beyond a typical CTF platform, more education oriented.
Which is Better Hackthebox or TryHackMe?
Boxes, combined with tutorials that are easy to get to when you're stuck, are perfect for anyone who wants less of a learning curve and wants to smash boxes all day. TryHackMe focuses less on hacking boxes and puts you right into learning. Therefore, THM is much more practical as you learn from experience.
Task 1: Web Application Security
Why it is essential to understand how the web works
To attack web applications, you need to know how they work. Website hacking is not a magical process; it boils down to knowing how a part of a website works and being able to identify weaknesses to exploit them. After knowing the basics, you will learn about the techniques and tools used in site hacking.
If something is vulnerable, it can be attacked or injured. If an application or system has a vulnerability, something can be attacked or exploited (a weakness).
Task 2: Network Security
Why networking is important
Networking is vital to understand in cybersecurity. From analyzing and identifying who and what is on a network to examining network logs and monitoring and tracking what users have been doing, you'll need to understand how networks work.
TryHackMe's comprehensive beginner's learning path will guide you through networking concepts and give you enough knowledge to start your cyber security journey.
Task 3: learning roadmap
The skills you acquire through the learning paths will prepare you for a career as an ethical hacker, penetration tester, or cyber security analyst. Complete the pre-safety route first, then follow the entire beginner route. The only problem is that the pre-security path is informational and uses simulations instead of real machines; in other words, you don't learn to hack. However, it introduces many important concepts.
If you can't wait to start hacking, you can alternatively go through the pre-security and complete beginner routes simultaneously. You may find the entire beginner route difficult, but you can always refer back to Pre Security topics at any time. In a way, these paths reflect the informational and practical aspects of hacking; both are necessary. It's just that one can be more fun than the other!
Conclusion
At this point, you envision a fantastic career in computer security or becoming a professional penetration tester.
But hacking can be complicated and stressful work! Try to temper your expectations and practice having fun. And also, Hacking is one of the few legitimate career paths where you are satisfied with thinking outside the box, which can be fun for the right person. But it is also challenging and complex, and we have only taken one step in a journey of many, many steps.
On the other hand, taking the first step is the most important. So, allow yourself to be proud of your success. Recognizing and rewarding even the most minor step is key to staying motivated.
Also Read: Power Finance Texas
Related posts