Allxs App Services, Features and FAQs
Treasure Biz, 11 months ago
6 min

read
908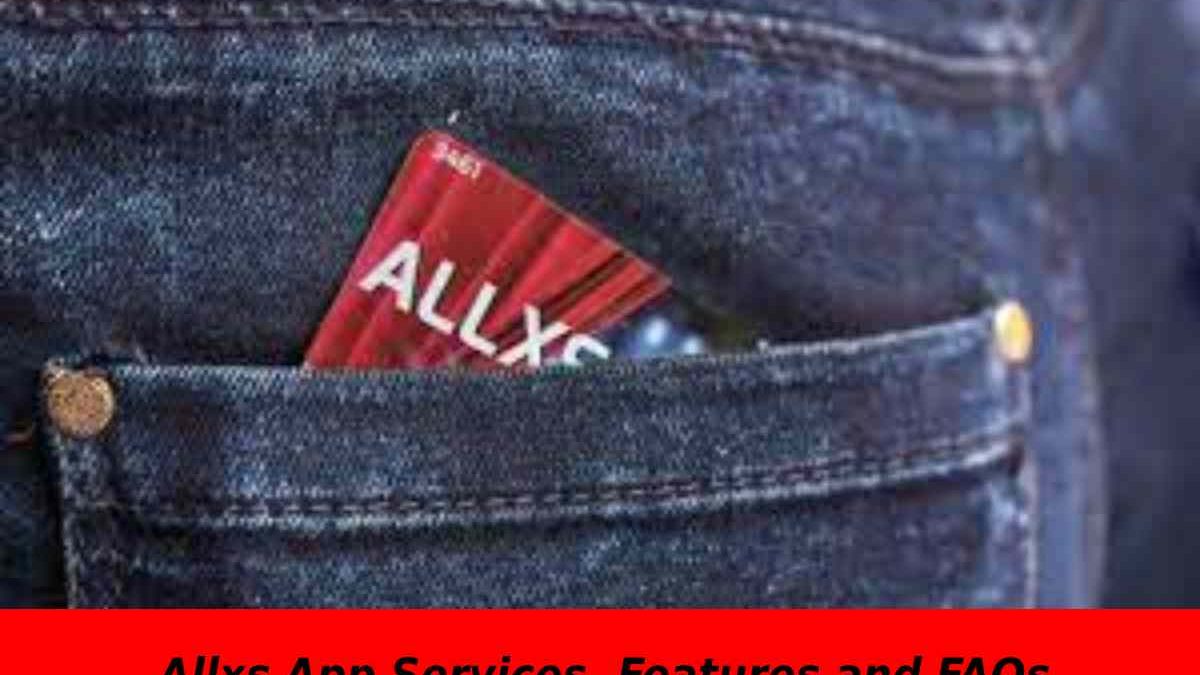 Allxs App is a cloud-based solution that combines physical and digital experiences combining Time of day, Customer data, and Proximity using Bluetooth Low Energy Beacons, GPS, WIFI, NFC and RFID Technology.
Allxs App
And also, Allxs App Media Pty Ltd is a Fintech company focused on providing Africa's leading experience management platform. We combine closed-loop payments with open-loop integrations, value management, digital currency, points and coupons, remote ordering and printing, inventory, and time-based communication. The system has many applications in various industries but offers a unique opportunity for verticals such as events, education, and hospitality.
The account and transaction management system is exceptionally versatile. It integrates to handle digital payment authentication for a wide variety of applications that require the ability to load funds into a closed system and transact online in a prescribed manner. The solution aims to enhance the customer experience by providing relevant contextual information and a transparent environment to engage and transact. And improve efficiency and profitability.
About Allxs App
Allxs App is a unique platform to manage your customers' cashless shopping and payment experience. The cross-platform system unifies the customer experience across web, mobile, and physical store experiences. Manage your payments, point of sale, e-commerce, mobile commerce, inventory and rewards on one platform.
Website: https://allxs.co.za
Industries: Computer services and computer consulting
Size of the company: 11-50 employees
Headquarters: Sandton, Gauteng
Established: 2014
Specialities: Cashless payments, cloud POS, ordering app, canteen payment systems, payment automation, cashless payments for schools, cashless payments for events and unified commerce
Allxs App Contextual Trade
Allxs App is a unique platform to manage your customers' cashless shopping and payment experience. The multi-platform system unifies the customer experience in web, mobile and physical stores. Manage your payments, point of sale, eCommerce, mobile commerce, inventory, and rewards on one platform.
The e-commerce system can provide a unique shopping experience to multiple vendors by adding products from various stores into a single shopping cart. The eCommerce app presents as a progressive web app that loads instantly. Regardless of network condition, it launched the user's home screen, ensuring an instant, reliable experience for users. Progressive Web Apps can be installed and live on the user's home screen without needing an app store. They provide an immersive full-screen experience and can even re-engage users with push notifications.
ALLXS brings you detailed insider information, exclusive deals and offers, rewards and VIP treatment. Complete access to location-based deals, in-app ordering from your favourite outlets, and unprecedented access to hidden gems in your backyard.
Allxs App Features
Location-Based Offers: Receive relevant offers and promotions at the right time and place.
Mobile Commerce: Pre-order your purchases with the in-app ordering engine and skip the line.
E-Wallet: It has a fully integrated e-wallet with in-app purchase, account management, coupon, ticket and peer-to-peer payment features.
Beacon-enabled communication: The Beacon-enabled app ensures that you only receive relevant information when you are most likely to interact with that information.
Tickets & Vouchers: Digital coupon management and redemption integrated with our innovative mobile POS.
Smart Mobile Point of Sale – The NFC-enabled MiPos features a complete point of sale with cashless payment management, credit card processing, inventory management, robust reporting, rewards leadership, and location-based communication.
Introduction to the Allxs App Cashless Card
In case the card is lost, for security reasons and to facilitate control, many parents use the WALLET system to carry a balance. They transfer money to their child immediately without worrying about the 24-hour delay. It's free; it's also cheaper than paying bank fees for "immediate pay" or credit card payments.
If you decide to use the WALLET system, insert YOUR account number in the bank reference for the deposit. If you choose to send money directly to your child, insert your card/account number in the bank reference for the deposit.
You can view your child's incoming and outgoing transactions by clicking PROFILE just below her name. To view your account transactions, click ACCOUNTS on the left or connect MY ACCOUNT in WALLET
You can also set daily limits and set up a low balance warning. Click PROFILE under the child's name on your account, then click PROFILE & SETTINGS on the resulting page. The daily spending limit is on the right, and the low balance warning is at the bottom.
Conclusion:
Normal Bank deposits take 24 hours to reflect in the account. Nedbank  integrate with our system, so it will automatically allocate your payments to the correct version you have specified. Still, it is essential that you only provide the account number, and no other information, in the bank reference block when depositing. Here are the bank details for the procedure when sending an EFT to your accounts.
There is an alternative to sending EFT funds from the bank and waiting 24 hours, the average bank time, in standard EFT transfers. So, You can transfer through the RELOAD function in your WALLET. It will allow you to use your debit or credit card, and the funds will be available immediately. There are minimal bank charges, but it is helpful in an emergency.
FAQs of Allxs App
How do I make an in-store purchase with your child's account?
When you log into your account, you will see a purple button under your child's balance that says GO TO ACCOUNT.
Click on it, and you will then be in your account. You can then purchase in store. Once you have completed the order, click on the LEAVE CHILD button in the left menu to return to your account.
How to Top-up your Account?
To make a payment to the card, you can make an EFT with internet banking or deposit at a Nedbank ATM.
Please use your main Allxs account number as a reference when depositing. And, we will allocate the funds to your wallet. You can then log in to your account and make a transfer to the card by clicking on the TRANSFER button.
Alternatively, you can deposit directly to the card. So, use your child's Allxs card/account numbers as a reference when performing the EFT, and we will apply the funds to the card for you.
Click TOP UP in your wallet to find our bank details or pay with your credit or debit card.
We only need the Allxs card or account number for reference when you make the payment. You don't need to add your child's name or email address.
It will ensure that your payment is assigned automatically, without delay.
Please note that payments take one business day to clear unless you are with Nedbank.
Also Read: mp3 juice app
Related posts