Here Are The 30 Best Small Business Ideas For Beginners In 2022.
Treasure Biz, 2 years ago
5 min

read
418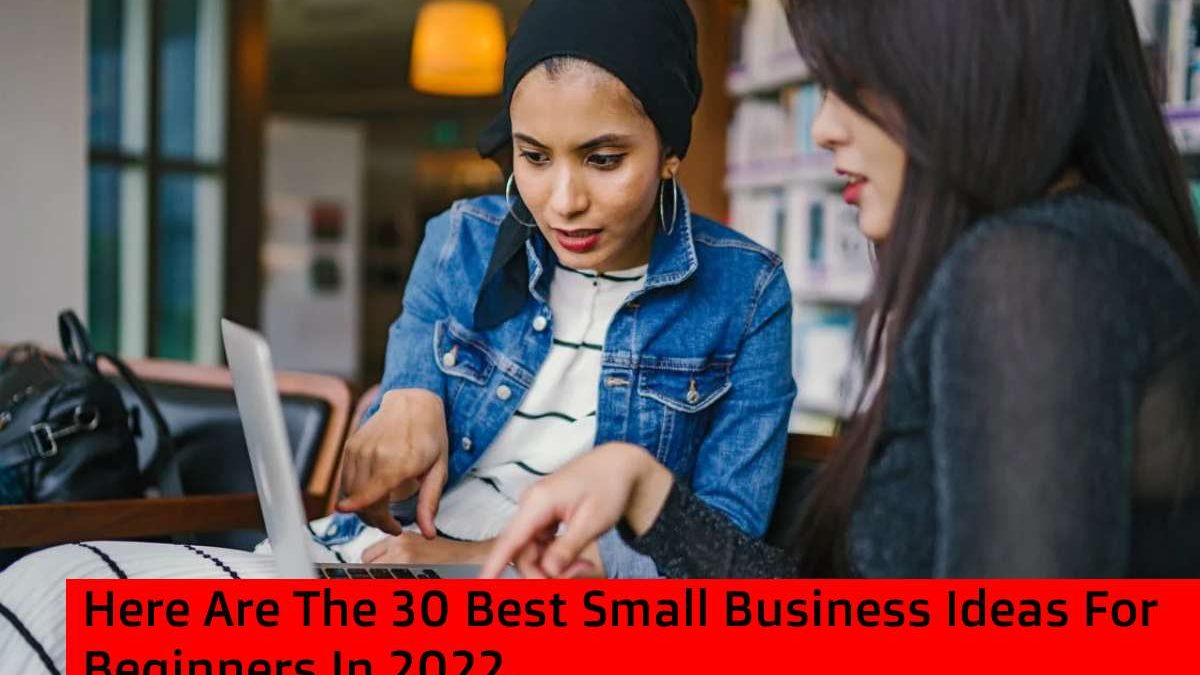 01. Online Print On Demand
Small Business- The average time to start such a business is 3-5 days. The principle behind it is straightforward:
They sell one-of-a-kind t-shirts created after your customer places an order.
You take the money from your customer and pay for the order.
Your supplier ships the shirt to your customer.
You make the profit and don't even have to invest in inventory or maintain a warehouse; it couldn't be easier.
You can start selling custom t-shirts, hoodies, custom tote bags, and more in no time. But remember, people, buy t-shirts based on what's inside. It is also the most challenging part of starting a POD business as many entrepreneurs are not designers but business people.
If you want to get started now but don't have a great design, you can check out our Graphic Design Services page. World-renowned designers are waiting for your next big project, and the prices are fair, starting at just $50.
Or maybe you already have some great designs you want to print on something. In this case, you can go to our shop and see how many different products you can sell at once.
2. Food TRUCK COMPANY
People who love to cook or experiment with food often dream of owning their restaurant. But unless someone is lucky enough to get financing in the early stages, not everyone can afford such a significant investment.
Do not be discouraged. Starting a food truck business can be one of the best low investment business ideas if you are short on cash.
Small Business Ideas
Everything you need to make an initial investment in buying a food truck. Running a food truck business is also a great way to find out if people like your food or not.
And if you're lucky enough to get a great response, consider converting your food truck business into a restaurant.
03. Coffee
The coffee industry has increased in recent years. People used to go to cafes to spend time with their loved ones.
But today, people hold their official meetings there. If you are a "coffee addict" yourself, turn your love and passion for coffee into a profitable business.
When it comes to café menu design, the design and mood of personalized mugs play a considerable role. Get help from graphic designers for menu design.
04. Bakery
Starting a bakery business is one of the most effective home businesses today.
If you enjoy cooking and have the skills to create dishes that are not only enticing but also visually appealing, this might be one of the best ideas to start with. You can also partner with retail stores to sell your products in their stores.
When you take advantage of this business opportunity, there is one thing you need to keep in mind, and that is the business plan. Just like other businesses, home baking requires a proper business plan.
05. Cooking Class
Do you like to cook? Do you prepare food so delicious that your loved ones can't help but rave about the food and the presentation? If the answer to these questions is yes, you are a great cook.
Starting cooking classes is also one of the great home business ideas. Like fast food, this business also requires minimal capital investment, and as soon as it gains popularity, you can always open your training centre.
06. Ice Cream Stand
Opening an ice cream stand or kiosk can bring you good profits. You can have a mobile or stationary ice cream stand, which will bring you the most revenue! If you are looking for part-time business ideas, this might be the perfect option.
When it comes to ice cream, people like to try new flavours. Spread the word on social media pages and let your audience know about new ice cream flavours, special offers and more.
07. Product/Business Reviewer Is One Of The Small Business
Startups or individuals are often looking for people who can write reviews about their products or services to encourage the public to buy them.
It can be a great option if you enjoy writing and researching business ideas online. You can start with a profile on freelance sites or contact companies directly.
You can write reviews for them in exchange for a regulatory reward by becoming an influencer. If you have your website or blog, you can write an article about your products.
Before attempting any product/company reviews, reading studies, guides, and blogs are highly recommended before attempting product/company reviews. Here are some good review sites to participate in: thewirecutter.com, blazereviews.com, toppreviewedten.com.
08. Home Delivery Of Food Is One Of The Small Business
Perhaps you have enjoyed preparing meals and bringing them to the office for lunch for many years. However, food delivery companies have gained popularity due to busy schedules. People started looking for homemade meals online and subscribed monthly or yearly.
If you want to start your own business in the food industry, this might be one of the great business ideas. You can start with a short menu with a good supplier in the initial phase. And if it goes well, you can expand it.
09. Accounting Services Is One Of The Small Business
An accounting business involves managing income and expenses, processing payroll, and preparing tax returns for client companies. If you know about accounting or have accounting experience and skills, this may be the best small business to start with.
Today, small businesses don't have the time or the ability to set up and manage their accounting systems. By offering them accounting services, you can make a good amount of money.
Since the company knows how to manage sensitive data, it is advisable to have a team of experienced professionals.
Related posts