Level Up Leap Finance – Best Place for Education Loan
Treasure Biz, 1 year ago
5 min

read
485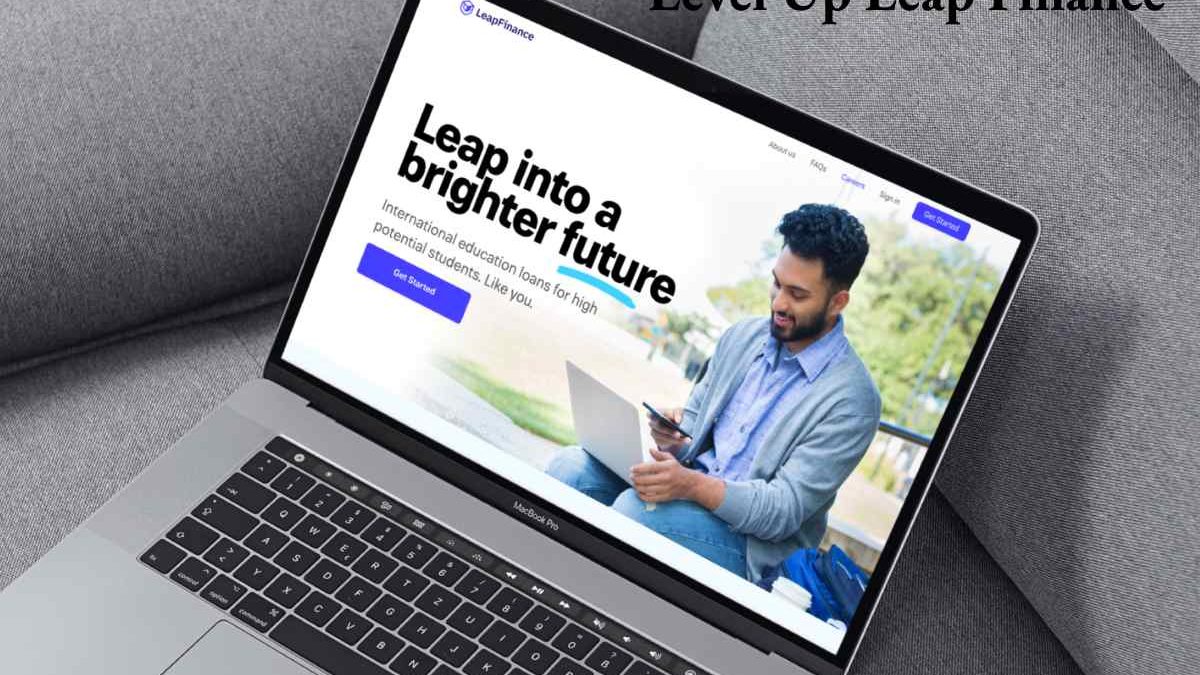 Level Up Leap Finance: Are you eager to go to higher education abroad? Starting your studies abroad and sorting out finances can seem stressful. Don't worry; here is the solution. Besides, Leap products have been designed for ambitious Indians who want the best international education. Therefore, You chase your dreams while they take care of all your financial needs. Leap provides funds for your dreams of studying abroad.
About Level Up Leap Finance
Leap Student Loan
No collateral required
8.25% to 9.85% APR
Covers study and living expenses
The fast 10-minute online process
Leap US Credit Card
No annual fees
Credit limit from $1500
No SSN or credit check required
Build a US credit history from day 0
Why Level Up Leap Finance?
Leap finance is the best option to make your dreams true.
It is designed to save dollars for you with minimal fees and zero hidden charges by believing in your future potential.
Leap completes the process at your comfort by a quick online process.
It values each step in your journey. It supports the journey of the student community, counselling and more.
And also, Its quick and seamless service during the loan process makes it easy and convenient for the student.
The loan will be sanctioned without collateral, less ROI, less Documentation, Complete Online Process, and no hidden charges.
It hosts several sessions with his team and advises on student finances and the visa application process.
Leap Platform Launches "LevelUp H1B" Job Portal for International Students
Leap announced the launch of "LevelUp H1B", an international student job search portal allowing international students to directly apply to a curated list of H1B visa sponsoring companies.
The free portal aims to ease the job search process for international job seekers.  It also personalizes employment requirements, such as visa sponsorship and therefore presents unique hiring challenges.
During the summit, 13 world leaders will share their experiences and advise students on navigating the US job market as graduates, mid-career professionals, or in leadership positions as immigrants.
Founded in 2019, Leap (https://leapfinance.com) and https://leapscholar.com/">leapscholar.com) Besides, the first online platform offers comprehensive services to students pursuing international studies and careers. So, with Headquartered in San Francisco with offices in Bangalore, India, Leap provides counselling services, visa services, student loans and other financial products tailored to international students.
And also, an e-book titled "From Admit letter to Offer Letter" was launched to provide international students with a roadmap to navigate the job landscape in the US and prepare them for their dream internships and jobs.
Launching the Level up H1B job portal will make the job search easier for international students with the right career options. So, they are empowering the next generation with global leaders with this initiative.
Also Read: loa price league of crypto
Level Up Leap Finance – Building a Global Community for Learners
The C-Series startup, founded in 2019 by IIT-Kharagpur alumni Vaibhav Singh and Arnav Kumar, has established itself as the largest online study abroad platform in South Asia. And also, Leap runs LeapScholar and LeapFinance. And is backed by big-name investors, Sequoia Capital India, Owl Ventures, Harvard Management Company and Jungle Ventures.
So, the idea behind Leap is to build a student-focused, customer-obsessed company. It can enable ambitious young students to access quality education and global careers. So, over the past two years, the platform has created one of the world's largest online communities of aspiring study abroad, with nearly 1.5 million members.
One stop solution from IELTS preparation to visa and placement assistance
LeapScholar offers a full range of student products and services to help them navigate their journey abroad. The company's offerings include study abroad advice, online IELTS training, visa application and funding, among others. In addition, a key offering in this suite is IELTS exam preparation.
Developed by leading educators, IELTS Prep by LeapScholar is one of India's largest online IELTS learning platforms and has helped nearly one million students pass the exam. Besides, LeapScholar's IELTS preparation mobile app has over 1 million downloads and is one of the world's most popular apps in the IELTS preparation category. Further, the app has many innovative features, including "Speaking Rooms", a forum where IELTS candidates can absolutely practice speaking English with each other for free.
LeapScholar offers college admissions counselling as one of its core services. So, Its digital platform connects students with over 3,000 established study abroad experts.
Helpful Resource: swap trek crypto 
Quality education through innovation
LeapScholar's Leap Advantage helps students easily access a high-quality global education through innovative offerings like the College Credit Program (CCP) and Matching Program. So, with classes taught by top instructors from schools like Cornell, Yale, NYU, and MIT, students get a head start with the PPC by earning credits at nearly half the cost. On the other hand, the buddy program allows students to begin their academic journey.
Conclusion:
Leap invests in and leads the massive transformational growth seen by the study abroad market. And also, HolonIQ recently featured the company among the top 100 most promising edtech startups in India. South Asia and is among the few Indian edtech companies to feature in the coveted global 2022 GSV Edtech 150 list.
Related Searches:
[Level Up Leap Finance]
[Levelup Leap Finance]
[Level Up jobs]
[Levelup]
Related posts