Reddit Plumbing: Great for DIY Plumbing and Plumbers Alike
Treasure Biz, 11 months ago
5 min

read
268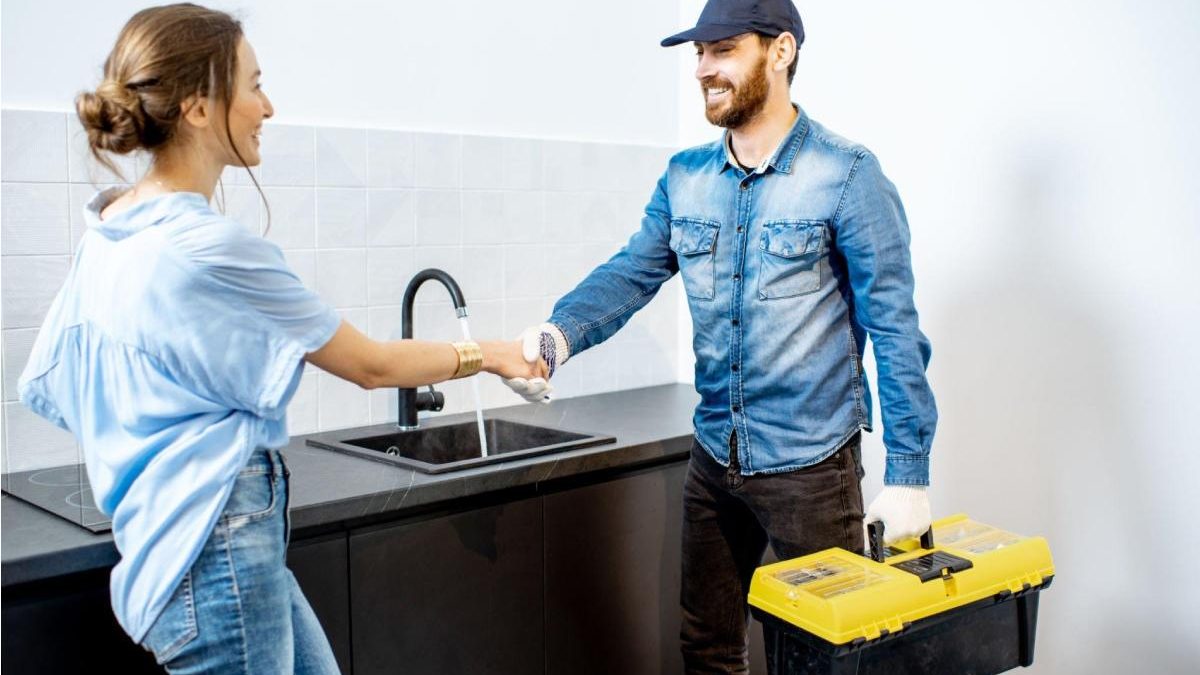 Reddit Plumbing Introduction
If you are interested in plumbing and want to choose plumbing as your career, you need to know about Reddit Plumbing. There was a comment on reddit.com that a junior in high school used to practice plumbing with his grandfather, and he wanted to choose plumbing as his career. However, he was confused and had many questions about choosing plumbing as his career. I am sure you also have certain questions in your mind like:
Can I choose plumbing as a career?
What would be the pay?
Will I be able to do the literal sewage work?
Will I be able to be happy with the profession chosen?
What kind of education and training is required?
Plumbers of Reddit
Plumbers on Reddit can be exciting or disgusting. New constructions would be interesting and significant. Usually, it would be an 8-hour day and five days a week. It would involve a lot of Drilling and cutting woodwork and then using ABS or PVC pipe for drains and either copper or PEX tubing for water. More and more companies are using PEX, which is clean and easy to install. Service plumbing can be a little tricky with 8-12 hours a day, with weekends on call. Customers can be shitty, and you might have to 'justify' your wage regularly. It includes drain cleaning, leak repair, fixture replacement, etc.
At times, you might also get disgusting work. For example, a comment from a small town in NE, Indiana. A complaint got lodged for sewage blockage, and they found a fetus blocking the pipeline. Unfortunately, it so happened that a pregnant lady didn't realize her baby when she went to the toilet and appeared flushed. Ooh!, getting goosebumps, right? Similarly, we sometimes find lots of condoms, hair, plastic, food or trash blocking the pipes.
What is Reddit?
TechTarget says Reddit is a social sharing website where you will read several topics. The users of Reddit are called Redditors. They submit text, images, and videos, which others can vote on. Popular content rises to the top, while content voted low loses prominence. Reddit is further divided into smaller communities called subreddits.
A subreddit is a board dedicated to a specific topic. Each thread of the subreddit begins with reddit.com/r, such as reddit.com/r/plumbing. From there, you can filter your search to particular issues within the subreddit, such as "DIY" or "Toilet Trouble", to see posts focused exclusively on those plumbing topics. Here, you can ask any question in your mind and get clarity. You can even watch comments and videos related to the issue you are searching for. In addition, you can find here the courses that are necessary for plumbing, the challenges you might face, working hours and opportunities to grow etc. People give and take the information here.
DIY Plumbing
DIYers in this subreddit will get to know all solutions and answers for all plumbing issues through pics or videos. You get plumbing advice for
Bidet attachment plumbing
Old house plumbing
Clogged bathroom plumbing
And much more!
Reddit Plumbing, what should I know before pursuing a career in plumbing?
At Reddit, you can get advice and tips before you choose plumbing as your career. You can post your questions here and get answers from experienced plumbers and their challenges on the field. By going through these comments, you can decide if you will be ready to face such situations; at times, you might get nightmares. People who are service minded can quickly get along with plumbing, and they enjoy all kinds of work. Plumbing work is definitely in demand, and opportunities are growing daily.
Are Reddit Plumbing Jobs Worth it?
Yes, Reddit Plumbing Jobs are worth working on. You find many decent plumbers here, and their demand is growing daily. Working on new constructions is neat, where you do not see any dirt or blockages. It is an excellent profession for a licensed plumber who will never be out of work. It has perfect job security as there is no recession. We find plumbers' salaries ranging from $ 50000 to $ 90000 per year. Experiencing as a plumber through Reddit develops your skills, and you can become a full-fledged plumber within a couple of years.
Advertising Your Plumbing Business or Skills on Reddit
As Reddit is a famous Social media platform, you can advertise your plumbing business with unique points you cover in your service. Before advertising, you can check the different options and tips on advertising your business on Reddit. You need to find the target audience based on your services and ensure you have at least 4 to 5 good reviews on your page. While marketing, you need to work on the five senses of a customer, what things affect the customer's eyes, nose, ears, taste and touch. For plumbing, except like, we need to focus on all other four senses. Mouth to Mouth Marketing and comments by satisfied customers on Reddit plays an essential role in your business.
Learn & Grow with Reddit Plumbing
If you are choosing plumbing as a startup, I suggest gathering as much information as possible from social media platforms like Reddit. Here, you will find many comments and videos from experienced plumbers and customers. Always make a habit of taking feedback from everyone around you so that you can work on your areas of improvement. You should know how to use the tools when working on drilling or water lines. Eliminate your mistakes, learn from mistakes, and let your ideas shine to make the work easy and successful. You must be very careful when working on dangerous projects like gases, fire etc. I hope the article was helpful, and if you have any more ideas for Reddit Plumbing, please do not forget to share them in the comment section below.
Related posts